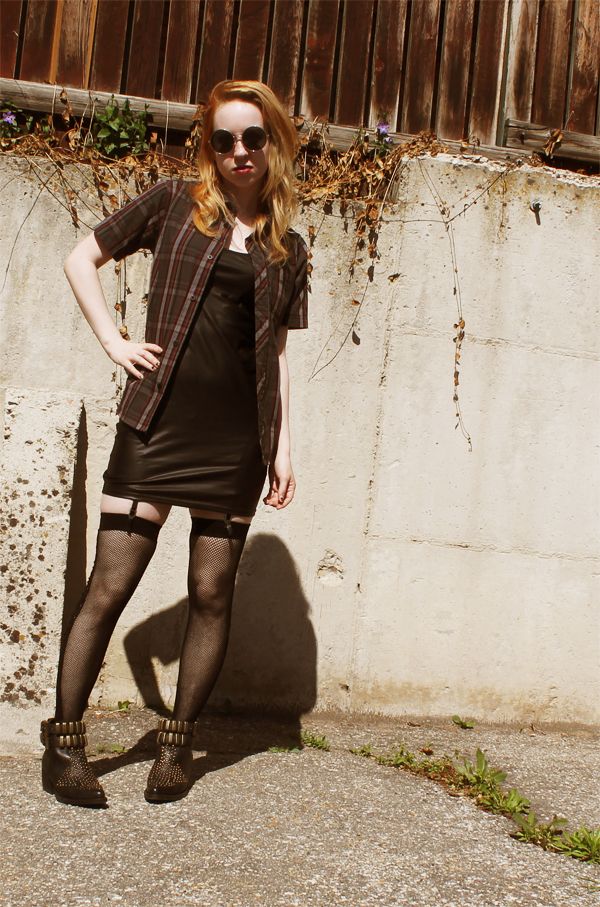 With the
MET Gala
being themed after the OG of cutting edge fashion:
punk
, then
this New York Times article
on the legendary
Trash & Vaudeville
, I thought it was time to do my own punk thing for a hot second.
I've always loved the duality of punk: priceless, custom leather jackets paired with jeans that literally could've been pulled out of a dumpster. Traditionally feminine fishnet and lingerie with combat boots and oversized flannel. And most of all, I appreciate anything that orbits a love of music.
Even though young me spent a lot of time with
7 Seconds
and
AFI
, I don't pretend to have any kind of a handle on what punk is, could become, or has been. It's its own beast, organic and (d)evolving as we do.
So, here's an outfit with Victoria's Secret, Madonna, and Tony Hawk happening all at once.
garter belt & thigh highs, Victoria's Secret (similar)
vinyl bodycon dress, Material Girl
Also, you guys, are we
Facebook
and
Twitter
friends? I ask because I think you guys are cool and I want to know more about you, not to raise my daytime TV ratings. I'm happy to follow errybody, just say hi and let me know you're there.