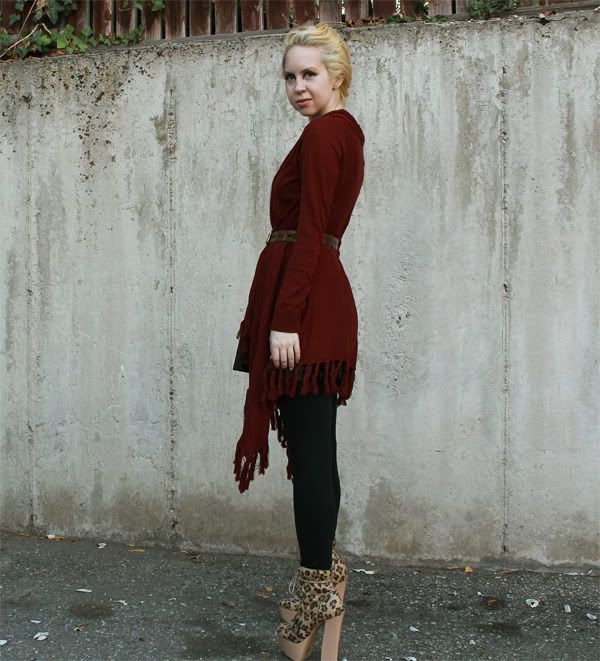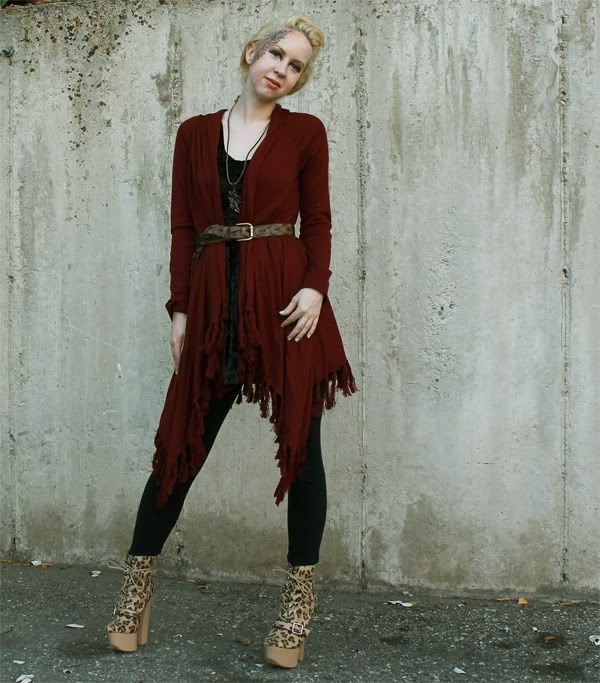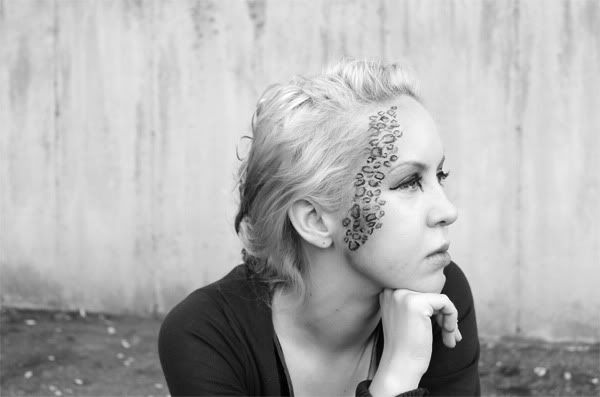 That's my Halloween serious face. Ninjas or zombies? Candy corn or jolly ranchers? Lestat or Armand? Countess Bathory or Vlad the Impaler? (Bathory. All the way.) Those are the weighty questions I deal with throughout October.
A few weeks late here, but I celebrate Halloween as a year-round holiday and you should too.We were allowed to dress up for work, so this was my middle-ground attempt for costume realness meets tenuous work professionalism.
Minus the shoes, this was all stuff I picked up for < $5 at various places. The belt is my dad's. He was going to get rid of it once it started falling apart, but if you ask me, that's when it hits its prime.
I was KO'd by the sick and then traveling, but we should be back to regular updates soon. :)
I leave you with a Halloween party candid! ♥